David Rutledge, EA, CEP, RFC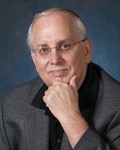 For the past 31 years David has been working with individuals, businesses and non profits in the San Francisco bay area and throughout the United States in the areas of business and personal finance.
David serves as an Enrolled Agent licensed at the Federal level by the Internal Revenue Service. This is the highest credential awarded by the IRS which means that he is federally authorized to represent individuals for profit and non profit before the IRS on any tax matter and at any IRS office in the United States.
David is a Registered Investment Advisor, as well as a Certified Estate Planner and a Registered Financial Consultant.  He holds both a BS and Masters Degree.
At present he has a solo practice in Dublin, California focusing on individuals, for profit companies, as well as non profits.
Because the management of money often becomes a struggle for many marriages, David has taught classes on personal finance in a Counselor Training Certification Program for 10 years.
David is invited to lecture on taxes and personal finances in schools, master degree programs as well as to speak at different seminars and as a trainer at financial institutional meetings.